The weakest point of modern smartphones is the battery. It is considered an excellent indicator, if the gadget is enough for 2 days of use. Some manufacturers solve this problem programmatically by limiting applications and performance, some using the most energy-efficient hardware, and some, like Blackview, are equipped with their smartphones with capacious batteries. So, the model P10000 Pro received a monstrous battery on 11 000 mAh. Well, a review of Blackview P10000 Pro will show whether the gadget is really capable of working 50 days in standby mode.
Features Blackview P10000 Pro:
Size: 77 x 165 x 14.65 mm;
Weight: 293 g;
Processor: 8 Nuclear MediaTek Helio P23 (MT6763V), 4x 2.0 GHz ARM Cortex-A53, 4x 1.5 GHz ARM Cortex-A53;
Graphic processor: 2x kernel ARM Mali-G71 MP2, 700 MHz;
RAM: 4 GB, 933 MHz;
Built-in memory: 64 GB;
Memory card: yes, microSD, microSDHC, microSDXC;
Screen: 6 inches, IPS, 1080 x 2160 pixels, 24 bits;
Battery: 11000 mAh, Li-polymer (Lithium polymer);
Operating system: Android 7.1 Nougat;
Camera: 4608 x 3456 pixels, 1920 x 1080 pixels, 30 frames / sec;
SIM-card: 2 Nano-SIM;
WiFi: a, b, g, n, n 5GHz, Dual band, Wi-Fi Hotspot, Wi-Fi Direct;
USB: 2.0, USB Type-C;
Bluetooth: 4.1;
Navigation: GPS, A-GPS, GLONASS;
Contents of delivery:
In addition to the smartphone itself, there is a charger, a USB cable, headphones, an OTG cable, a SIM card drawer, an adapter, a protective film, a protective cover and instructions. The complete set, undoubtedly, pleases.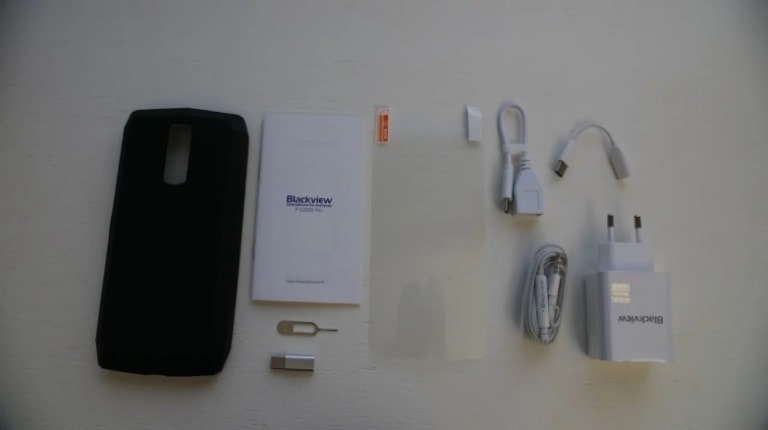 Design, screen and autonomy
Blackview P10000 Pro is a large smartphone, its body is thick and heavy. It is not always convenient to hold such a device in your hand, the same applies to carrying in your pocket. These drawbacks have to endure for the sake of a large (or huge) battery, which you will discharge for a long time. The device has a metal frame around the edges, rubberized plastic on top and bottom and glass at the back.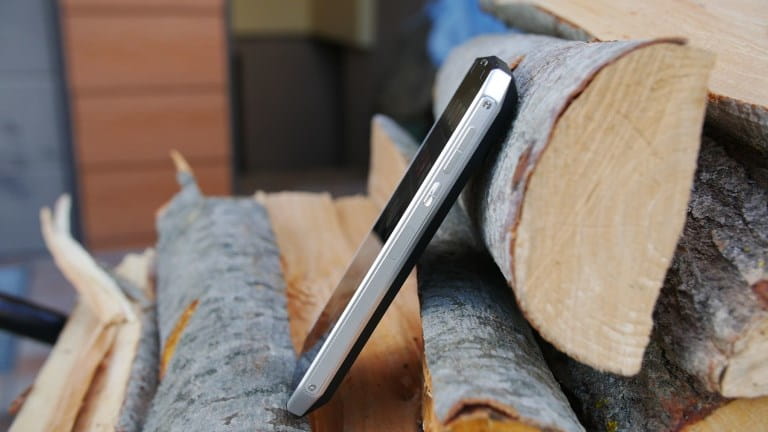 The time in the standby mode was not checked, because it would have taken a couple of months. Definitely, you can say that P10000 Pro will last a week or more. The maximum time with the screen turned on exceeded 30 hours. The games were launched, photos were taken and other actions typical for smartphones were performed. If you use a mobile device for basic tasks, this model is capable of working about 3-4 days without recharging.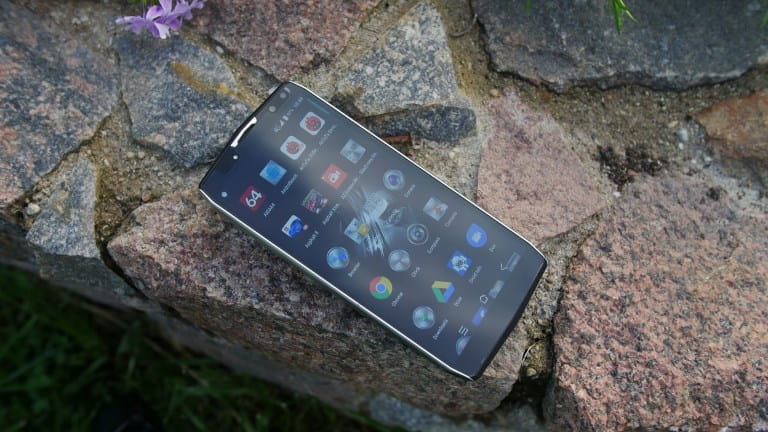 Also, a smartphone test was conducted: FHD video on WiFi was viewed with 50% screen brightness and 30% volume. In this mode, Blackview P10000 Pro extended 23 hours 50 minutes!
The charge will take about 5 hours, if you use the supplied adapter.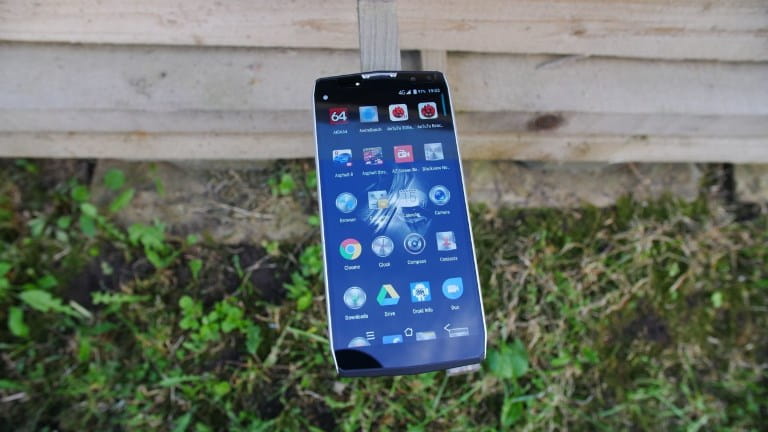 The Blackview P10000 Pro screen has the following characteristics:
Screen Type: IPS;
Diagonal: 6 inches;
Width: 2,68 in. (68,16 mm);
Height: 5,37 in. (13,63 cm);
Aspect Ratio: 2: 1;
Resolution: 1080 x 2160 pixels;
pixel density: 402 ppi;
Depth of color: 24 bit;
Footprint: 73.36%;
other: Capacitive, multitouch.
The screen performs well both indoors and outdoors. The picture is bright and juicy. There is an LED indicator, a self-flash and a dual camera in front.
The main camera is also double, but about it a little later.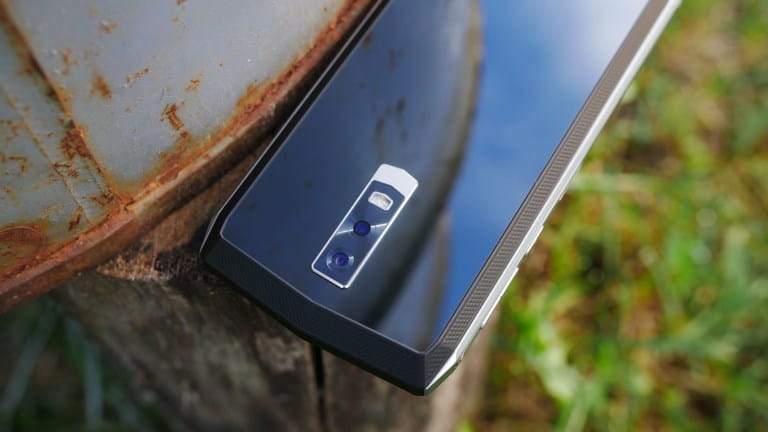 There is no headphone jack, but the adapter comes with a sound adapter and sound quality is quite good.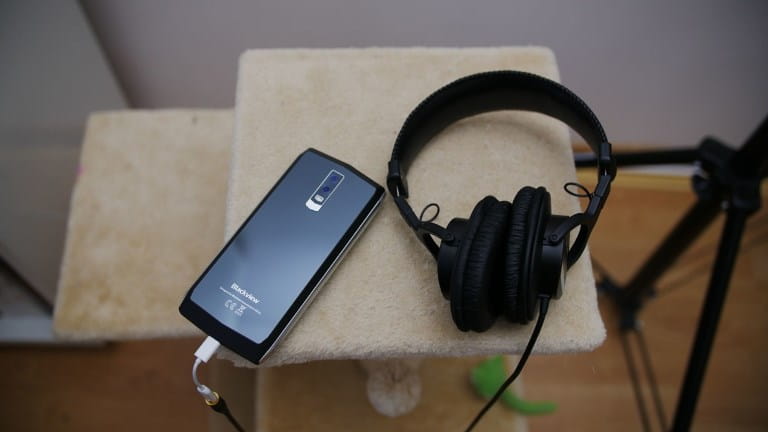 The fingerprint reader is on the side, it works quickly and accurately. There is an unlock on the face, with good lighting it does its job. In low light, the unlock on the face of the gadget refused to work, it is better to rely on the fingerprint scanner.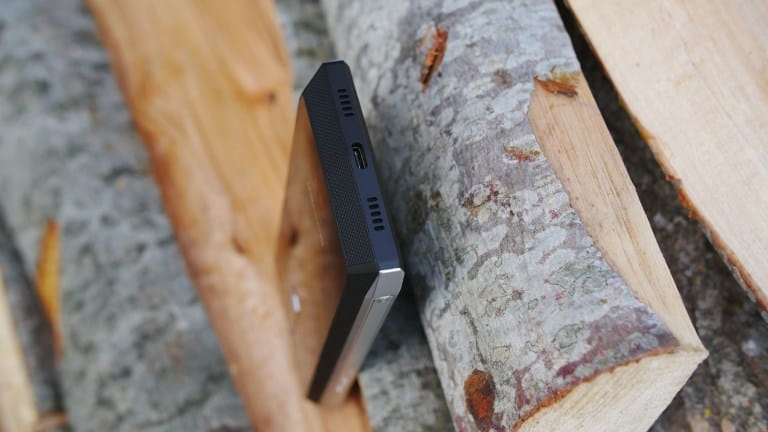 The speaker produces a loud sound, the quality for a budget smartphone is normal.
Iron and Performance Blackview P10000 Pro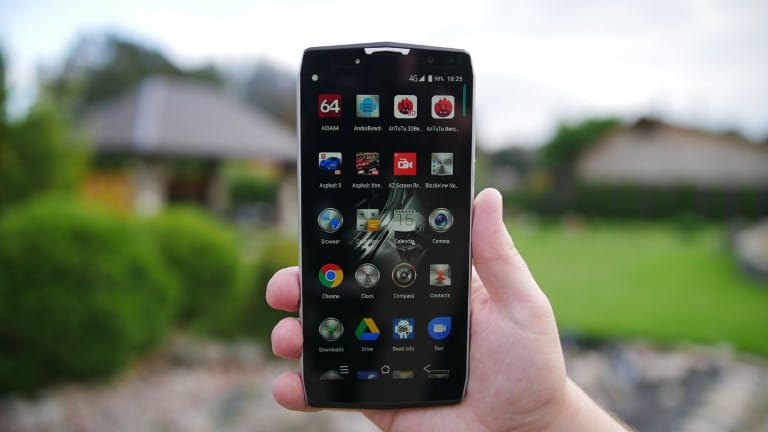 P10000 runs on the Helio P23 processor, 4 GB RAM, built-in 64 GB, and supports microSD memory cards. Based on testing results in AnTuTu, the smartphone typed 65 858 points.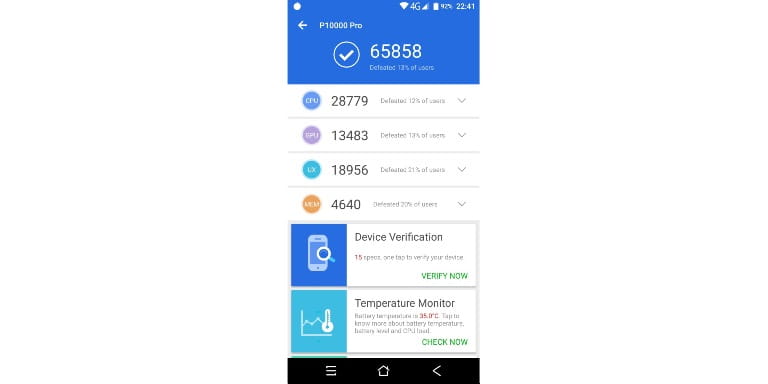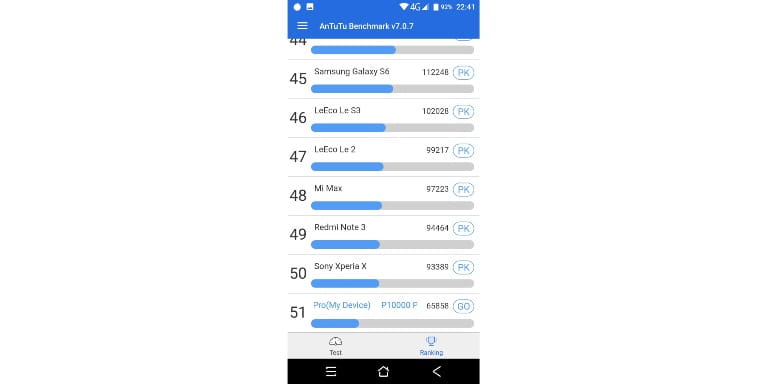 In general, the review of Blackview P10000 Pro in the gaming test showed sufficient performance. Sometimes the frame rate sags, but overall performance is sufficient. Most will be enough with a margin.
User interface
The gadget runs on Android 7.1 with a typical shell from Blackview. This shell is a combination of a clean version of Android and some additional features and settings. You can change the navigation bar, LED indicator, quickly start the camera and use other gestures. There are no complaints about the speed of work.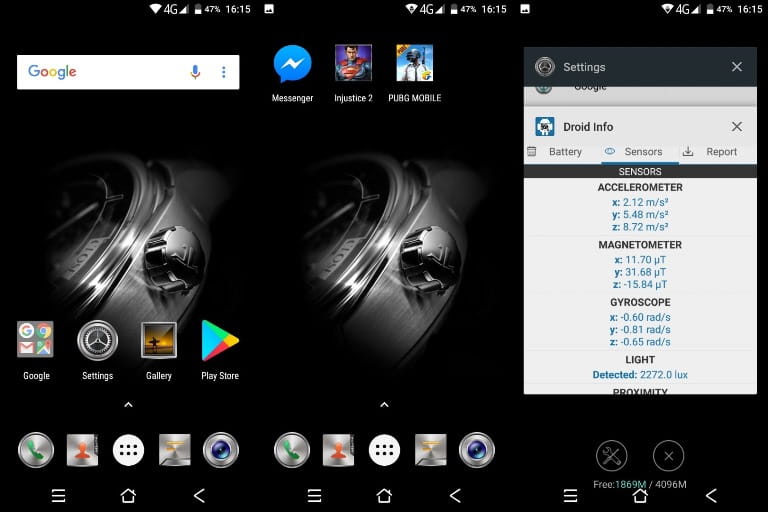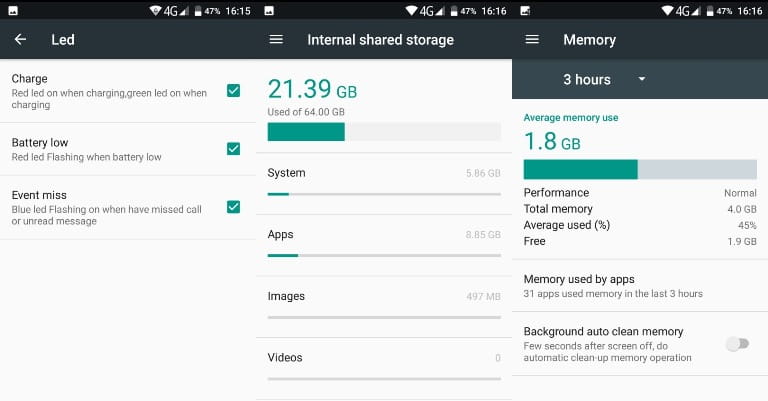 Камеры
The main camera Blackview P10000 Pro has the following characteristics:
Sensor model: Sony IMX298 Exmor RS;
Sensor type: CMOS (complementary metal-oxide semiconductor);
Sensor Size: 5.22 x 3.92 mm;
Pixel size: 1.132 μm;
Aperture: F / 2.8;
Flash type: double LED;
Image resolution: 16 MP (4608 x 3456 pixels);
Video resolution: 2 MP (1920 x 1080 pixels);
Video - frame rate / frames per second.: 30 frames / second;
Additional camera: 0,3 MP.
It is enough to look at the characteristics (the size of the sensor and the luminosity of the lens) and it becomes clear that in case of insufficient illumination, the camera will have problems, as can be seen from the photographs. And if the day can be counted on more or less high-quality images. . .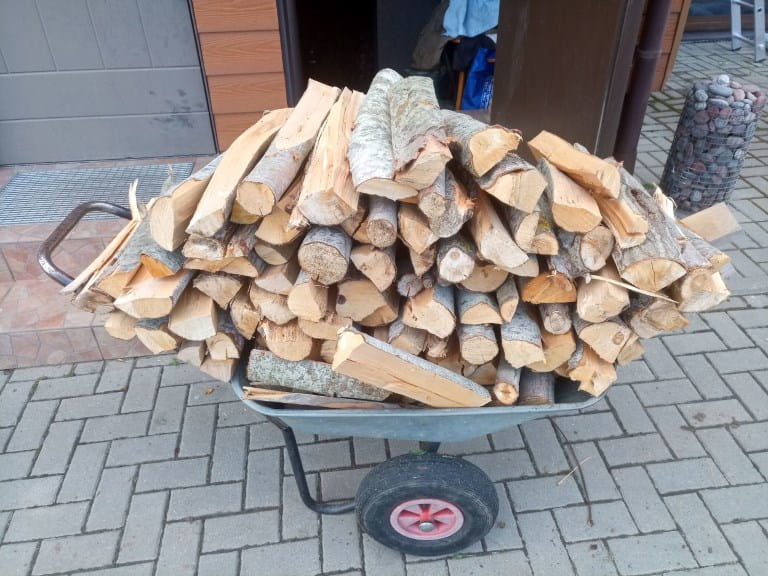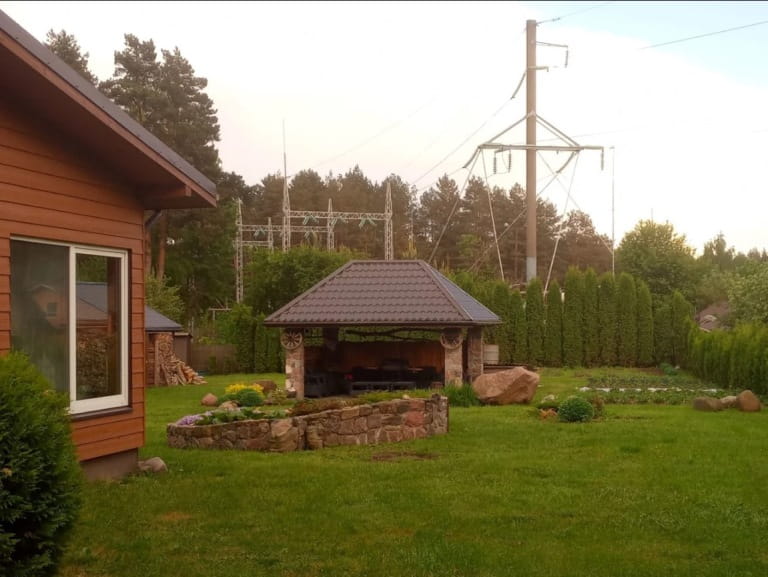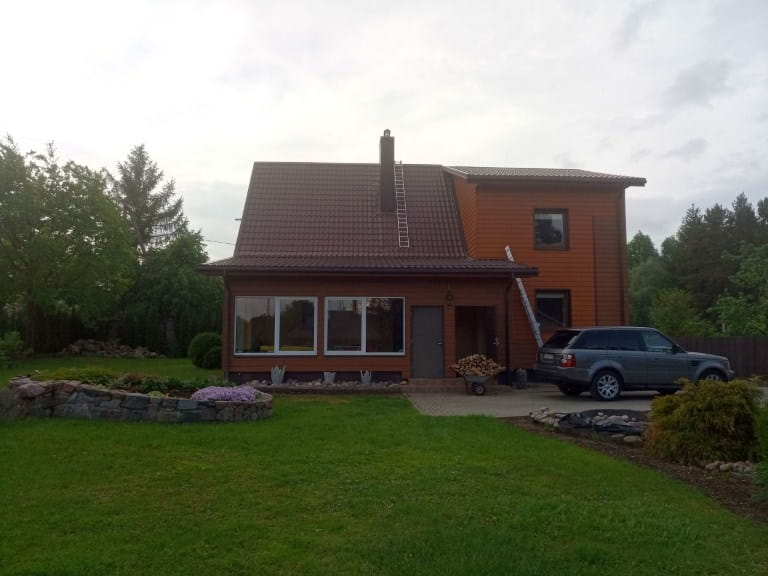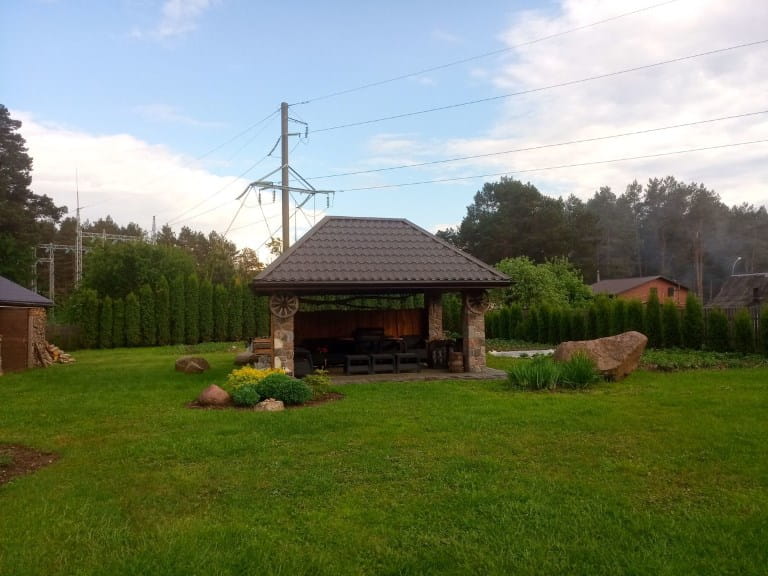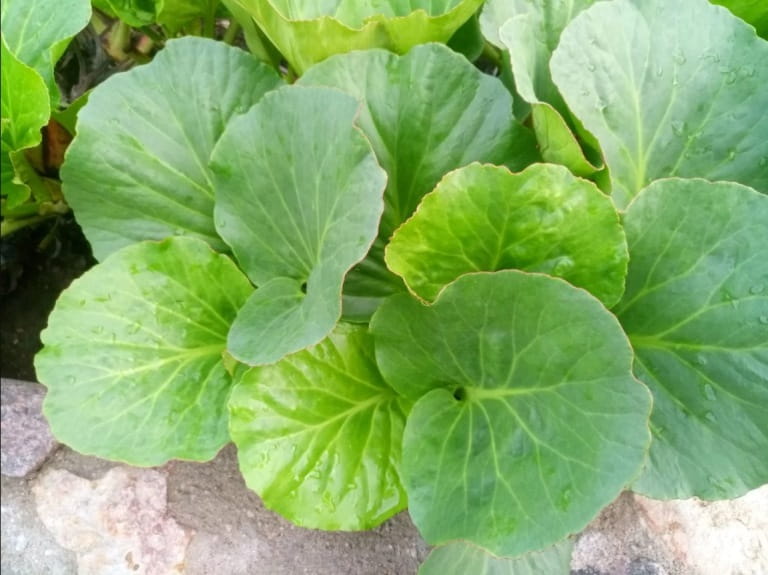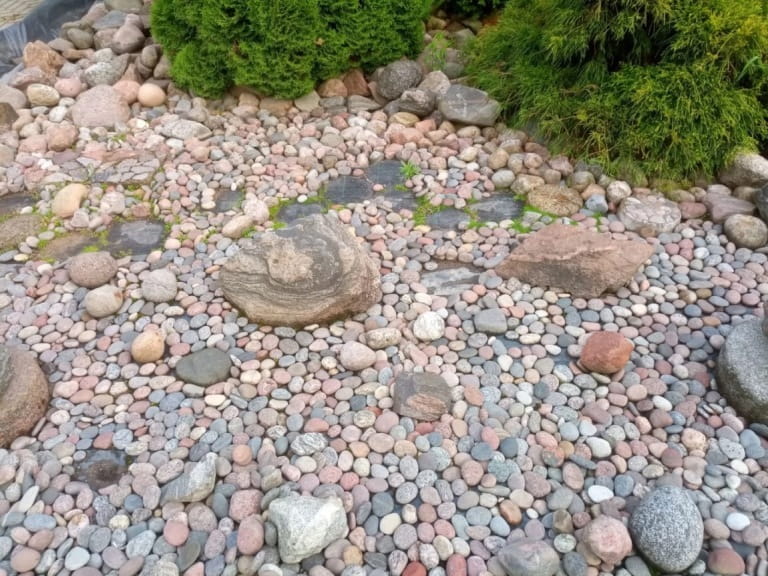 . . . then night shooting is a frankly weak spot of the camera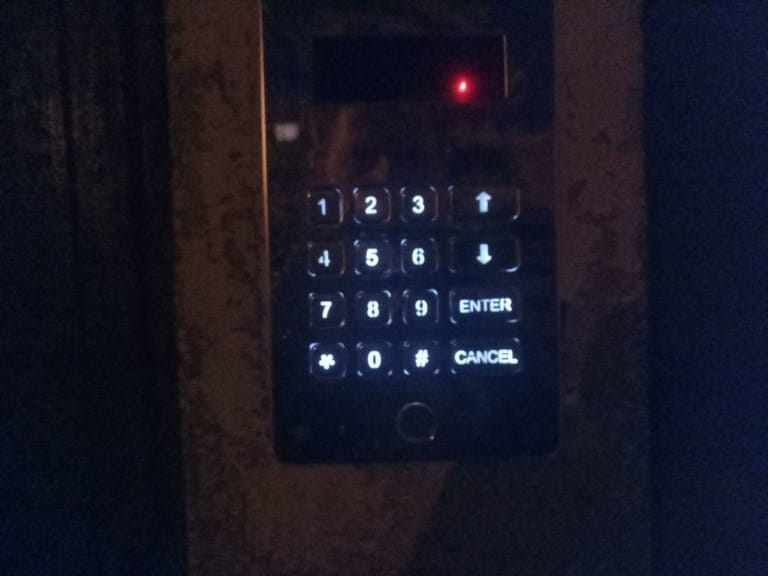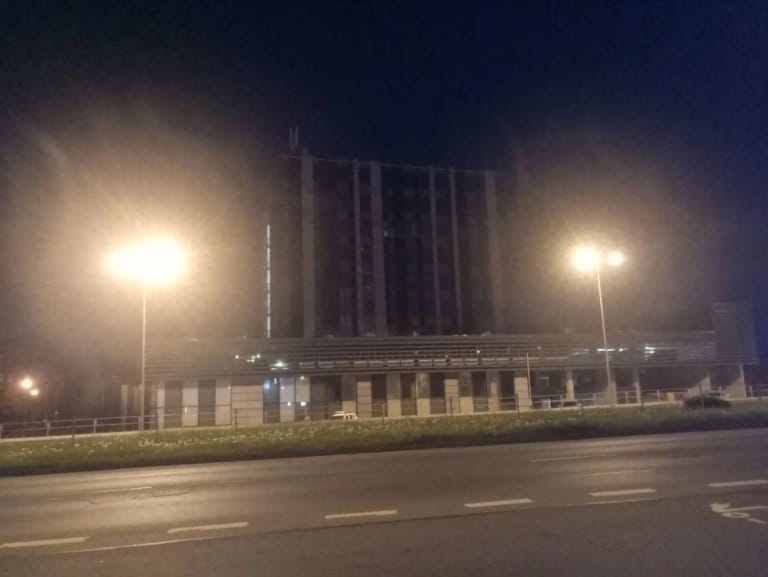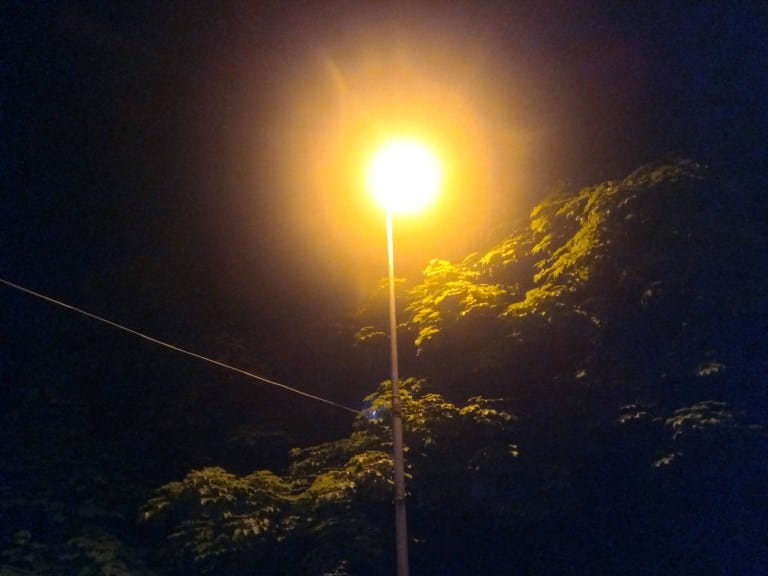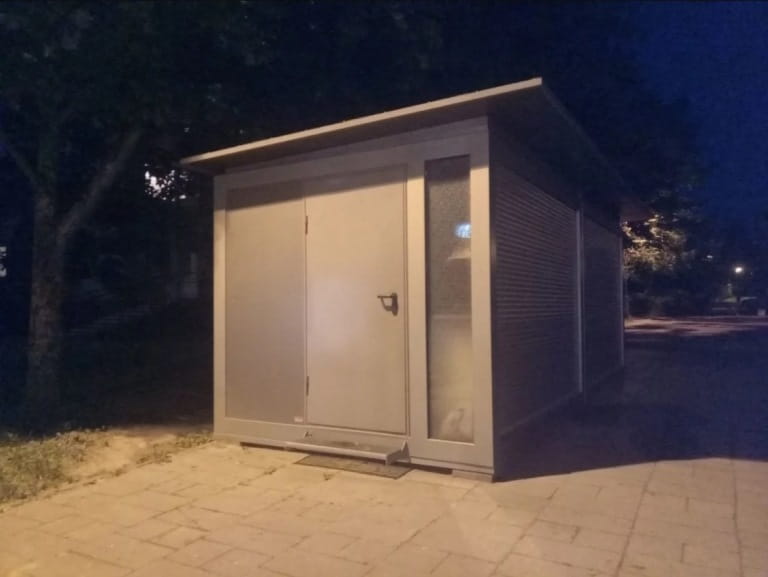 Pictures with the Bokeh effect look unnatural, which, given the second camera in the 0,3 MP - the pattern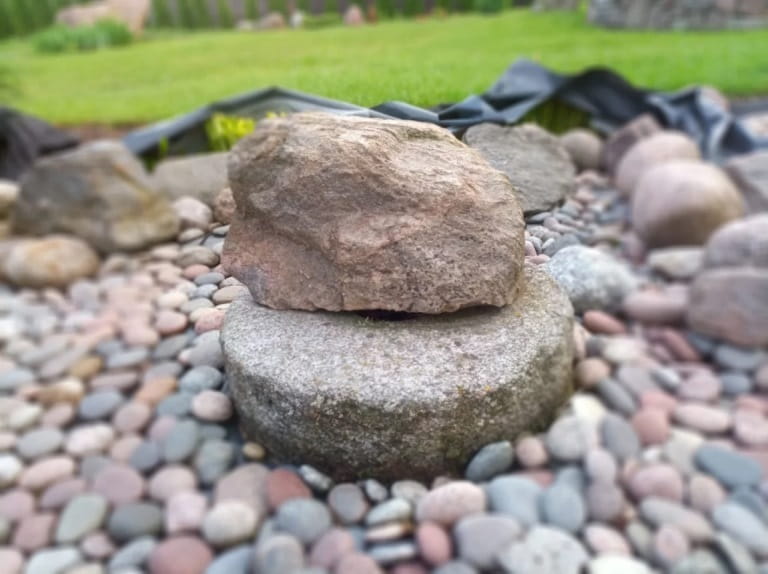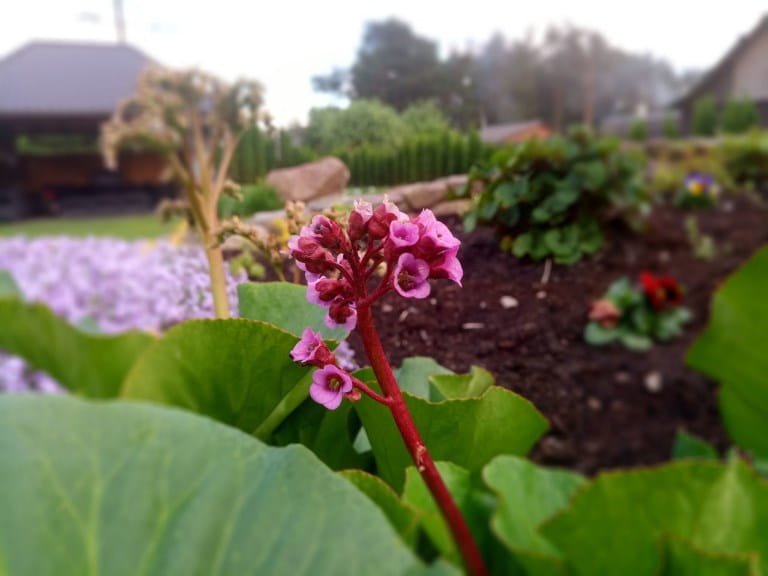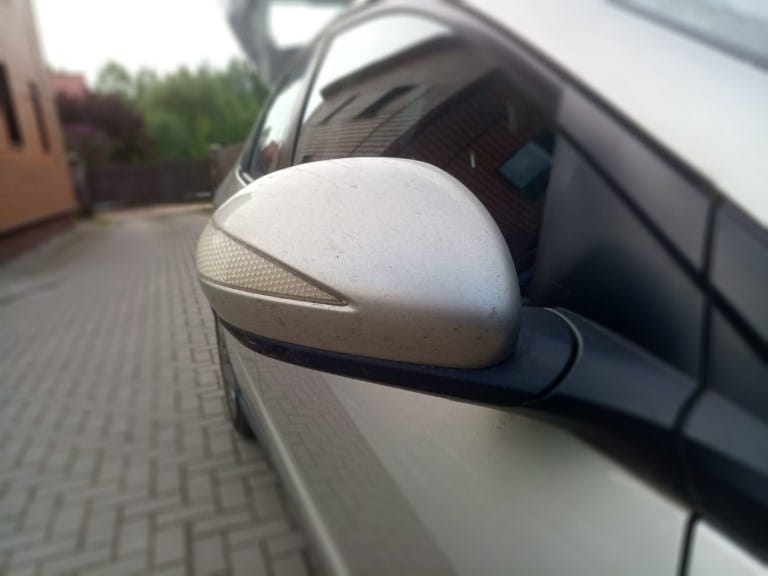 In general, the main camera can be estimated as average for this class: at a sufficient level of light, the photo is certainly pleasing, as soon as light begins to lack, the quality of the photo begins to fall, which, as I have already written, is natural.
On the other hand, selfies come out quite clear. . .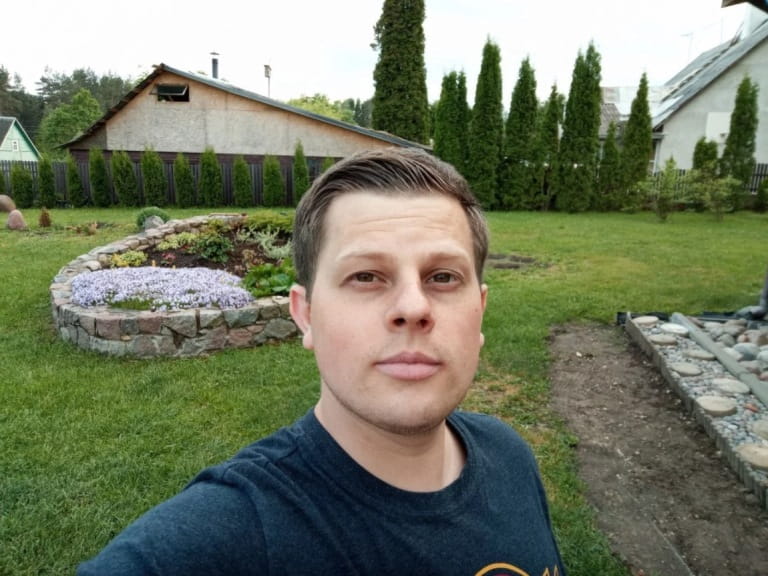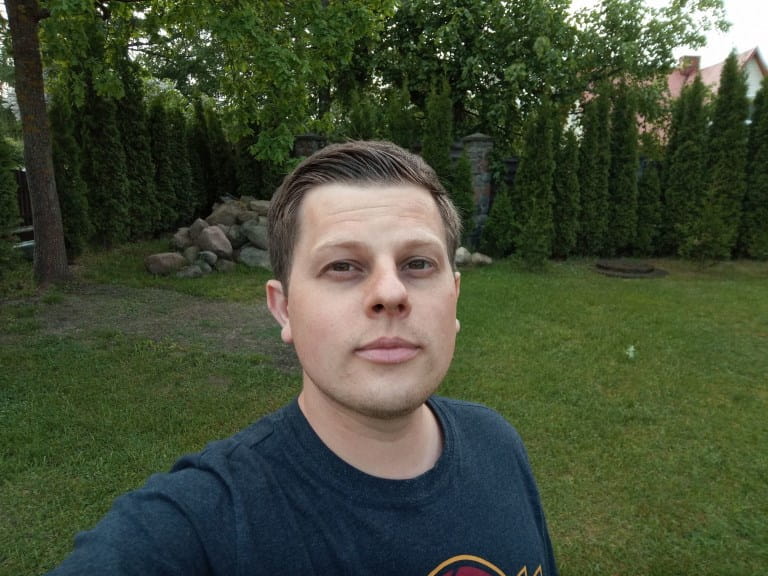 . . . , but the effect of Boke is badly manifested here. And judging by the characteristic "spot of sharpness", the second camera is a fiction.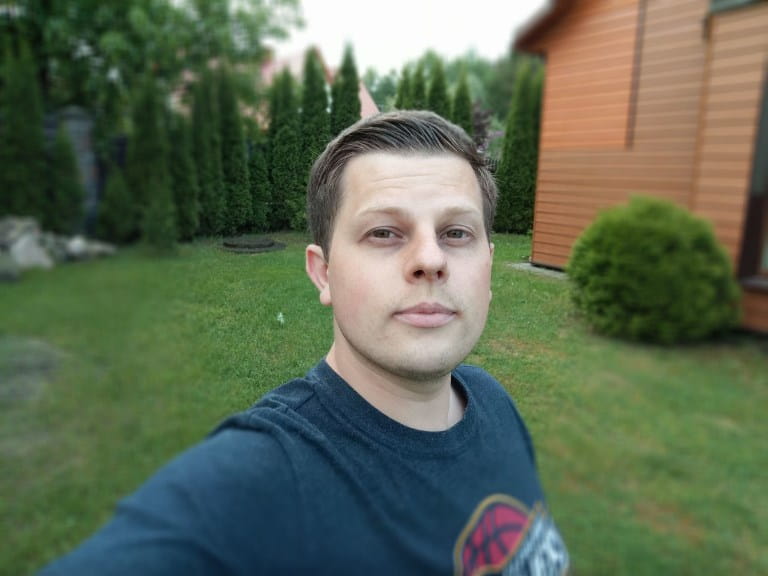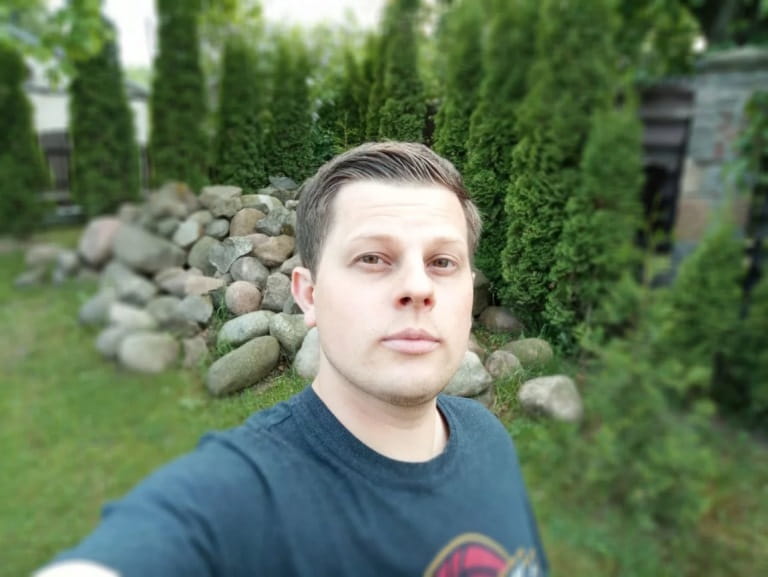 Communication and other functions
With the connection during the testing problems were not. Call quality and signal strength are high. Interlocutors did not complain about the quality of communication, as well as I could hear them well. Problems with WiFi and Bluetooth were also not observed. The GPS signal was powerful and steady.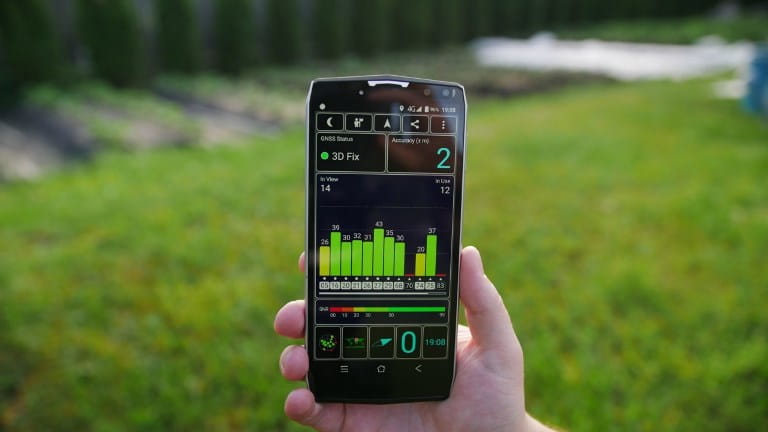 Conclusion
Review Blackview P10000 Pro showed that this is a bright model, which stands out from the competition primarily in the capacity of the battery, which also has its pros and cons. Definitely disappointed by the camera, which could have been better, but otherwise the device will be a good buy at a price of about $ 200. For this money you will get an incredible working time, a good screen and performance.
We bought Blackview P10000 Pro at a discount at this link.
Of size and weight, this smartphone is not for everyone. However, if you need first of all autonomy, you are unlikely to find a smartphone better.